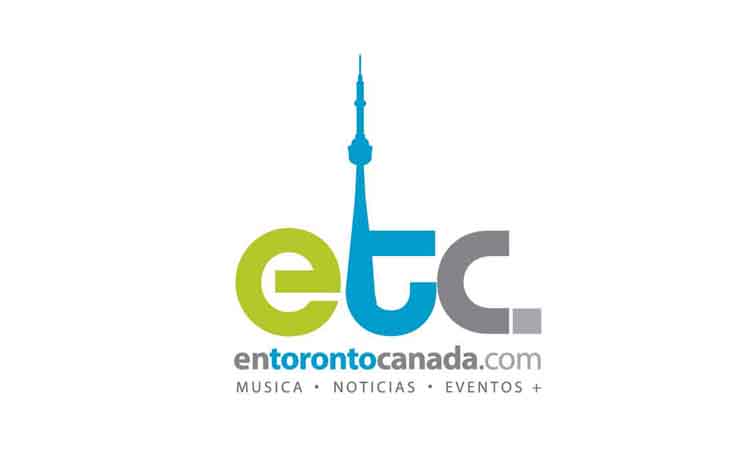 JOIN US AT OUR UPCOMING EXCITING CANADA DAY FESTIVAL: SCARBOROUGH CELEBRATES CANADA, "CULTURAL PAVILION SHOWCASE"!
SUNDAY, JULY 1st, 2018 FROM 12 PM – 9 PM AT THE BRIDLEWOOD MALL (WARDEN AND FINCH)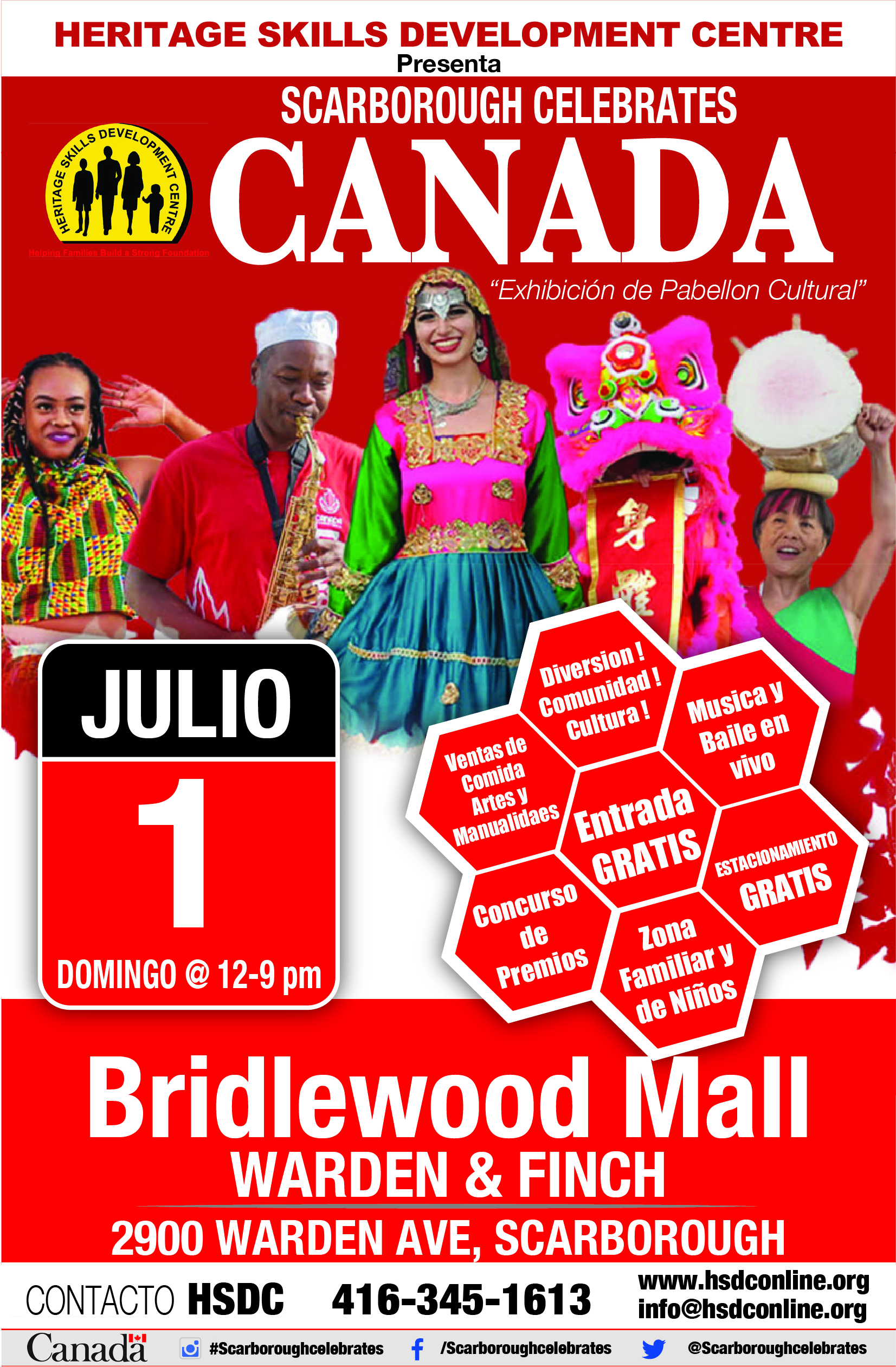 Join us on Canada Day, July 1st for the "Scarborough Celebrates Canada festival outside Bridlewood Mall (2900 Warden Ave) from 12-9pm. Enjoy live music and dance performances from diverse artists, vendors, ethnic food, dance competitions, youth zone, family fun fair, raffle draws, prizes, and much more! The festival will feature Scarborough's first-ever Cultural Pavillion, where numerous cultures will be exhibited for a unique immersive experience for all attendees. "Rep Your Culture" with our "Cultural Dress-Up Showcase, win great prizes and get ready for the best time you will have this summer! Stay Connected with us on social media for exciting updates and contests : Instagram: http://instagram.com/scarboroughceleb... Facebook: http://facebook.com/scarboroughcelebr... Twitter: http://twitter.com/sccfestival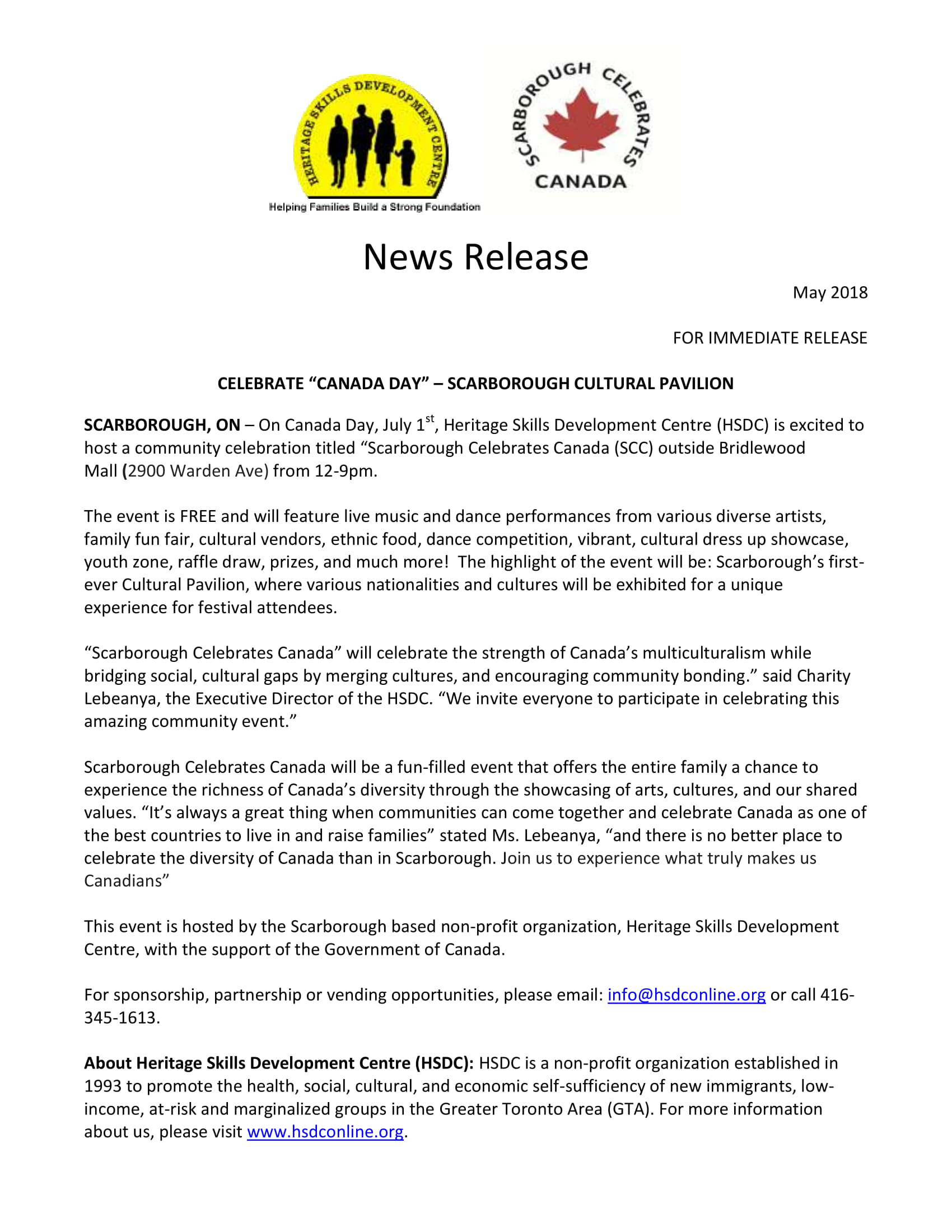 Los productores de películas podrían recurrir a Toronto por sus similitudes visuales con la ciudad de Nueva York, pero los lugareños y los visitantes se dan cuenta de que la metrópolis más grande de Canadá tiene un estilo y un sabor propios.
Con más de 100 culturas representadas en su gente - sin mencionar tres Chinatowns y dos Little Italys - Toronto está a la altura de su facturación de la revista Fortune como "la más grande ciudad del mundo".
Y las principales atracciones de Toronto son bastante astuto también.
Echar un vistazo.
Torre CN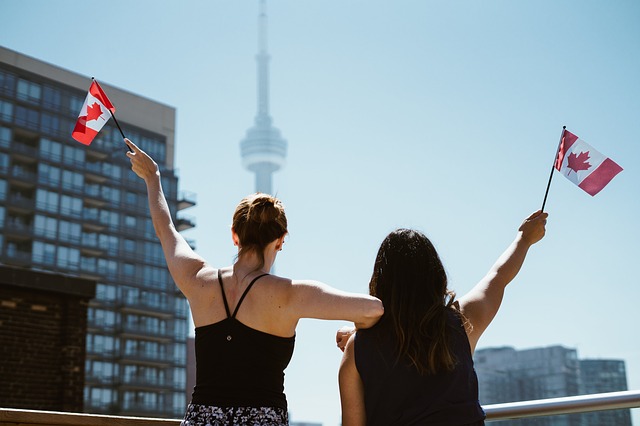 Una vez clasificada como una de las maravillas del mundo moderno, la torre CN fue construida originalmente para transmitir señales a la compañía ferroviaria canadiense. CN Tower es el triunfo arquitectónico más célebre de Canadá y es un destino imperdible.
Toronto Zoo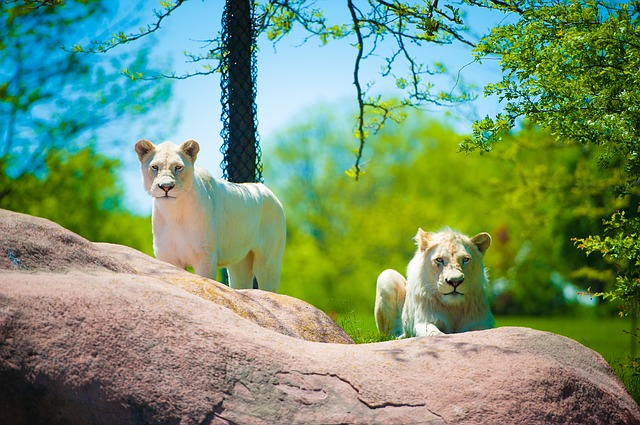 Con un hábitat de oso polar reformado y ampliado, una nueva exhibición de pingüinos africanos en peligro de extinción, y más de 10 km de senderos para caminar, hay mucho que hacer y ver en el zoo de Toronto.
Acuario de Canadá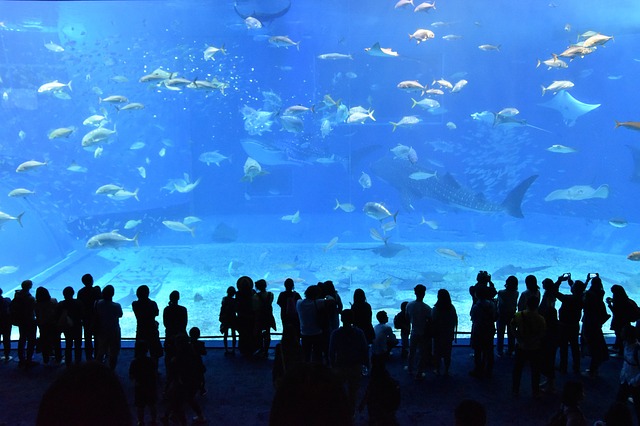 El acuario de Canadá de Ripley es casero a 16.000 animales, 100 exhibiciones interactivas y tres exhibiciones del tacto que ofrecen los tiburones, las rayas, y los cangrejos de herradura. El acuario es también el hogar de América del Norte más largo túnel subacuático de visualización!
Museo Real de Ontario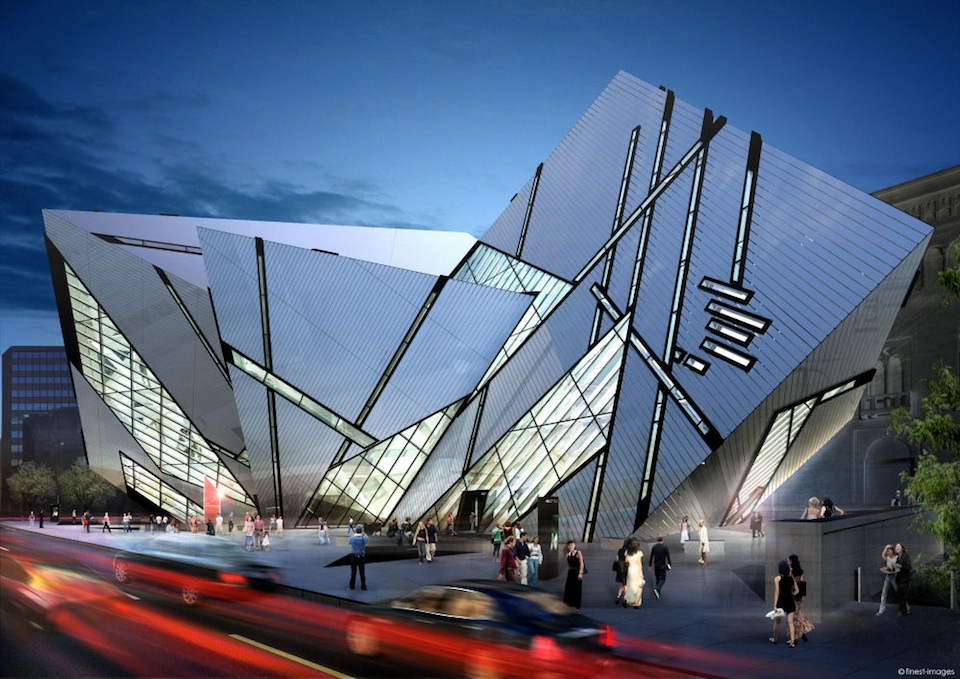 Con exposiciones y exhibiciones que cubren los dinosaurios, el antiguo Egipto, la historia canadiense y más hay algo para todos en el museo más grande de Canadá de historia natural y culturas del mundo.
Centro de Ciencias de Ontario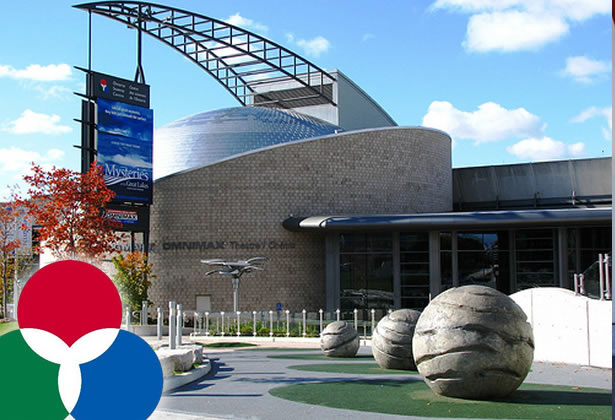 Ontario Science Center fue quizás el primer museo interactivo de ciencias cuando se inauguró en 1969. Hoy en día el Centro de Ciencias cuenta con más de 500 exposiciones, demostraciones en vivo, un planetario público y películas IMAX® en un teatro con cúpula.
Casa Loma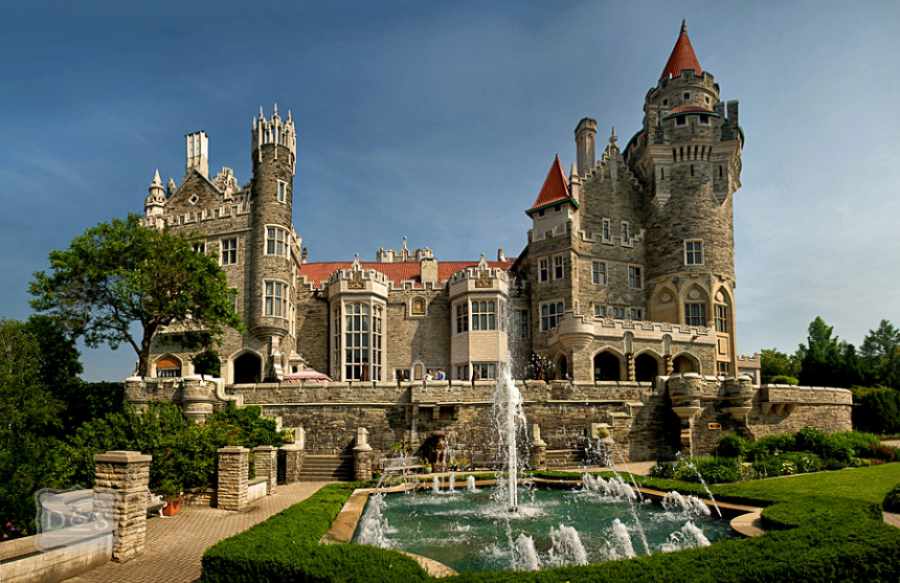 La grandeza romántica de esta magnífica propiedad situada en un acantilado con vistas a Toronto no se puede perder. Construido a principios del siglo 20 por el financiero e industrial canadiense Sir Henry Pellatt, la recreación de un castillo medieval cuenta con 98 habitaciones.
Cataratas del Niágara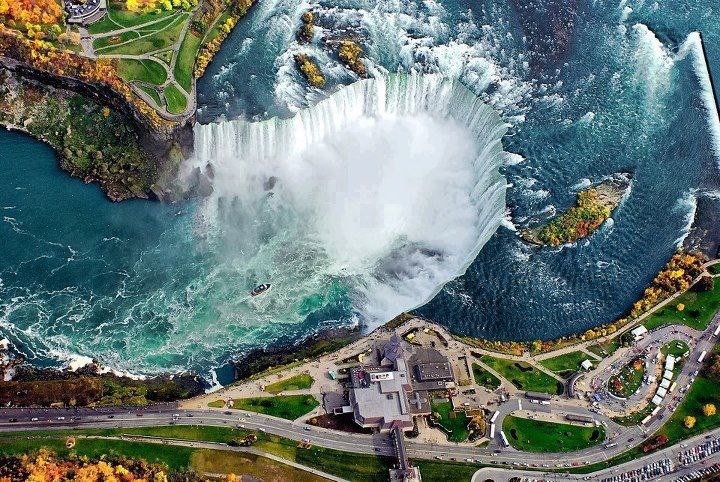 Formado por un glaciar en retirada hace 12.000 años, las tres cataratas que componen las Cataratas del Niágara son impresionantes. Situado a sólo 75 millas de sur-sureste de Toronto, Cataratas del Niágara es una unidad relativamente corta y algo que debe considerar añadir a su viaje a Toronto.
Mercado de San Lorenzo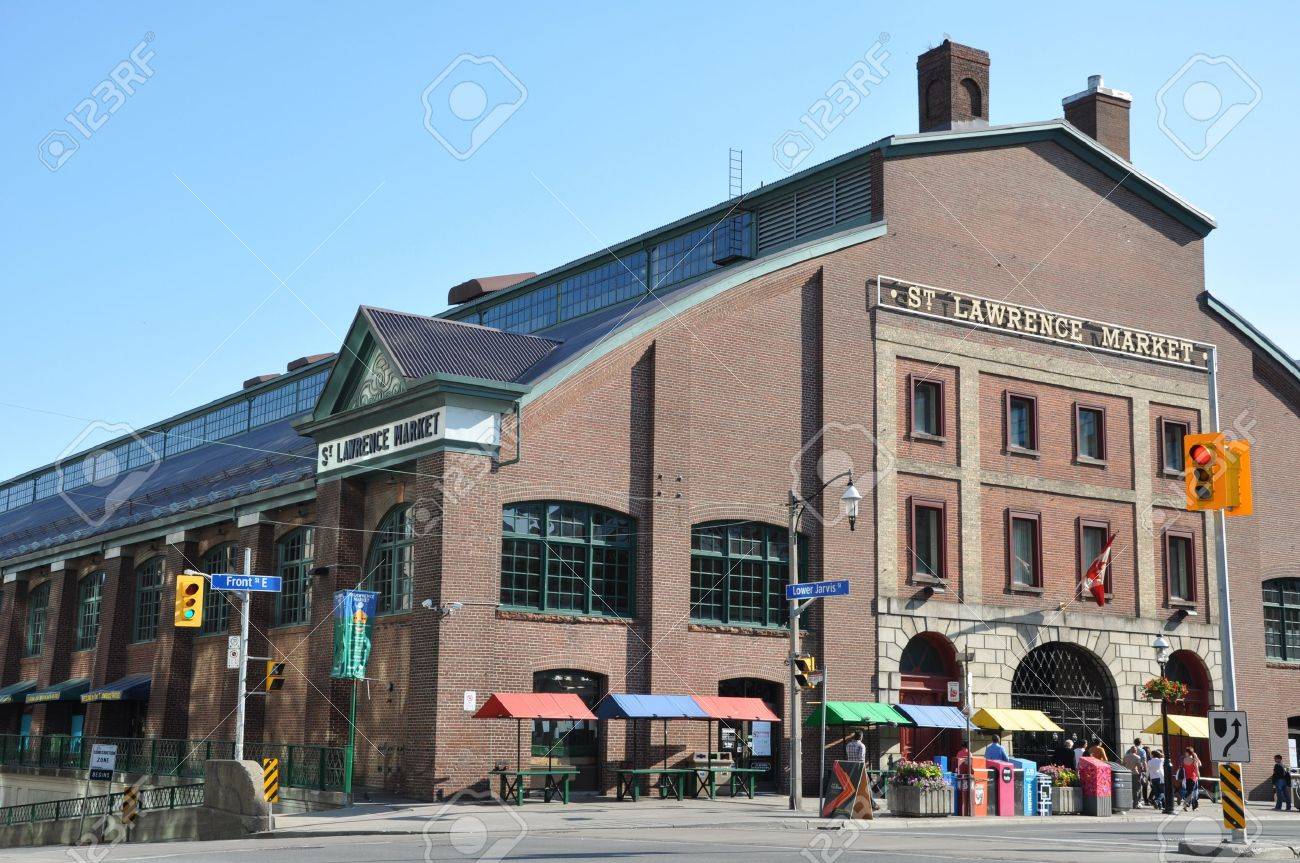 National Geographic nombró a St. Lawrence mercado del mejor mercado de alimentos del mundo en abril de 2012. El mercado realmente se compone de dos edificios. El mercado del Norte aloja mercados de agricultores semanales y mercados de antigüedades. El Mercado del Sur alberga restaurantes y una variedad de áreas para comprar comida.
Islas de Toronto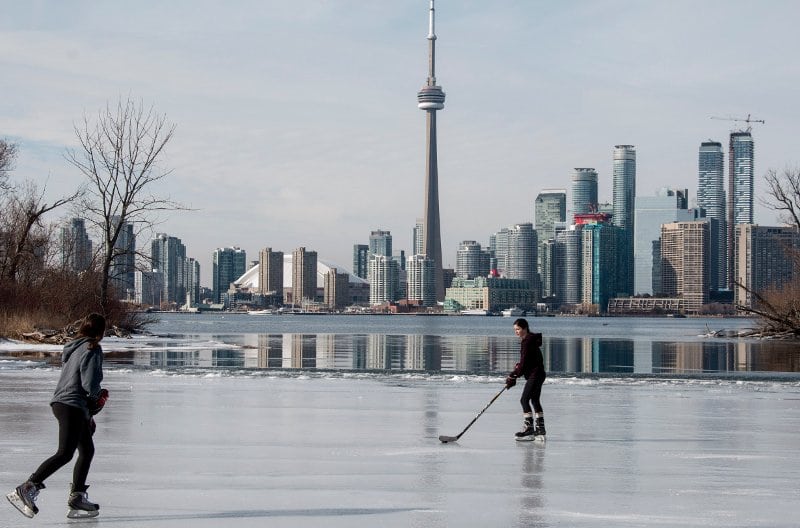 Una tormenta de 1858 separó un sandspit del continente, formando una península y un grupo de islas que ahora deporte una multitud de actividades recreativas para todas las edades.
Distillery District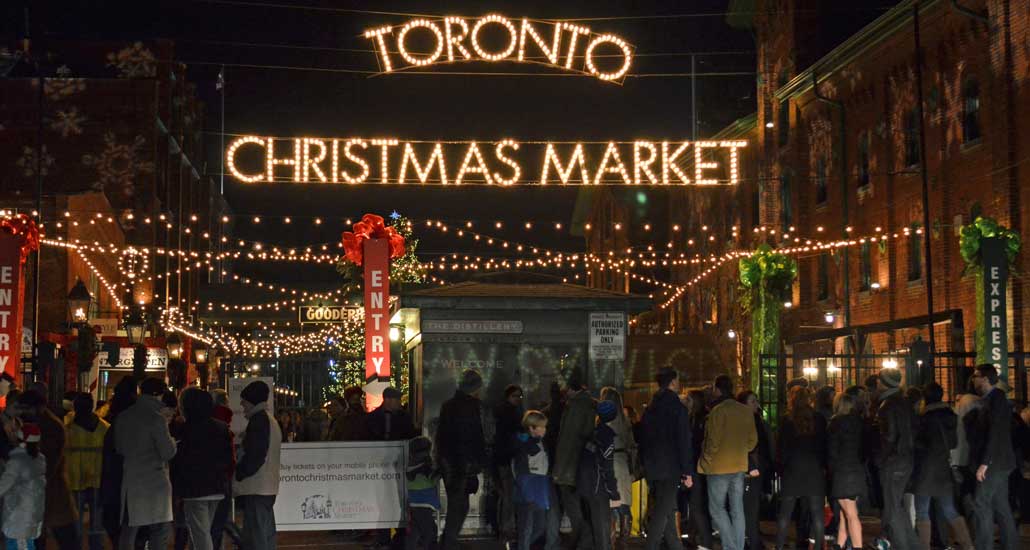 En el Distillery District de Toronto, no hay tal cosa como salir con lo viejo y lo nuevo. Una mezcla perfecta de arquitectura industrial victoriana histórica y una experiencia de compra contemporánea hacen que el Distillery District sea uno de los atractivos de Canadá.
Rogers Center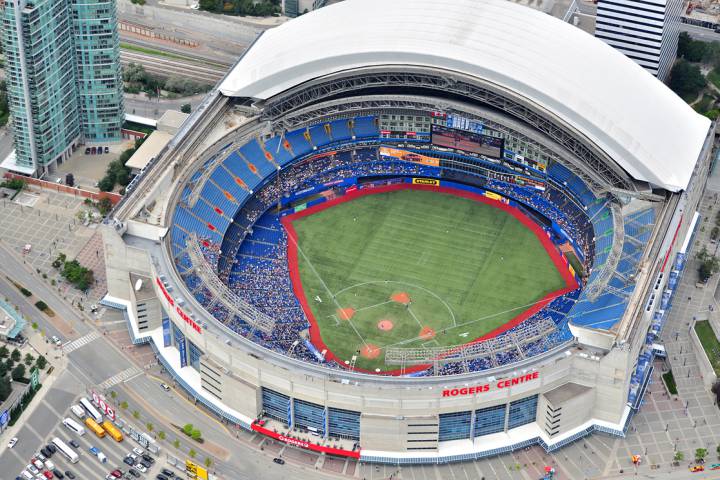 La participación de Canadá en los deportes va mucho más allá del hockey. Anteriormente conocido como el Sky Dome, el Centro Rogers es difícil de perderse, ya que está situado en el centro de la ciudad de Toronto. Asegúrese de tomar en un juego de Blue Jay durante la temporada de béisbol para la experiencia completa.
Air Canada Center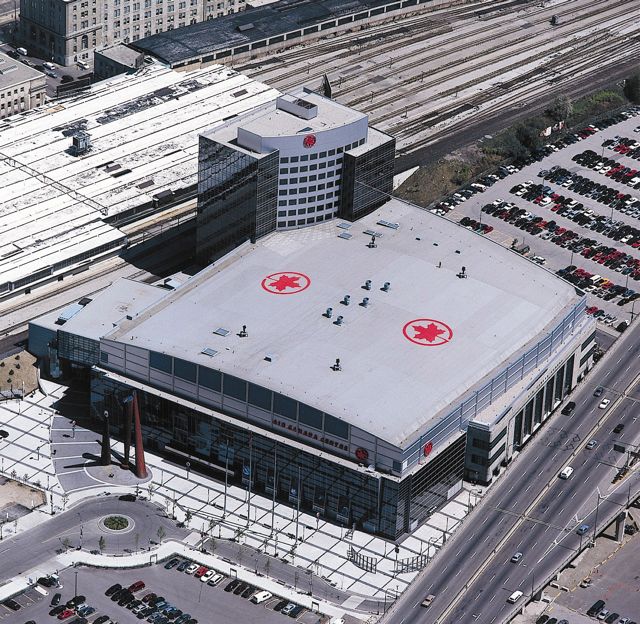 Únete a las filas de Leafs Nation, donde los Toronto Maple Leafs se han convertido fácilmente en uno de los equipos más emblemáticos de la historia del hockey. Jugar junto a los Leafs son los Raptors de la NBA, el único equipo de baloncesto de la NBA en Toronto.
High Park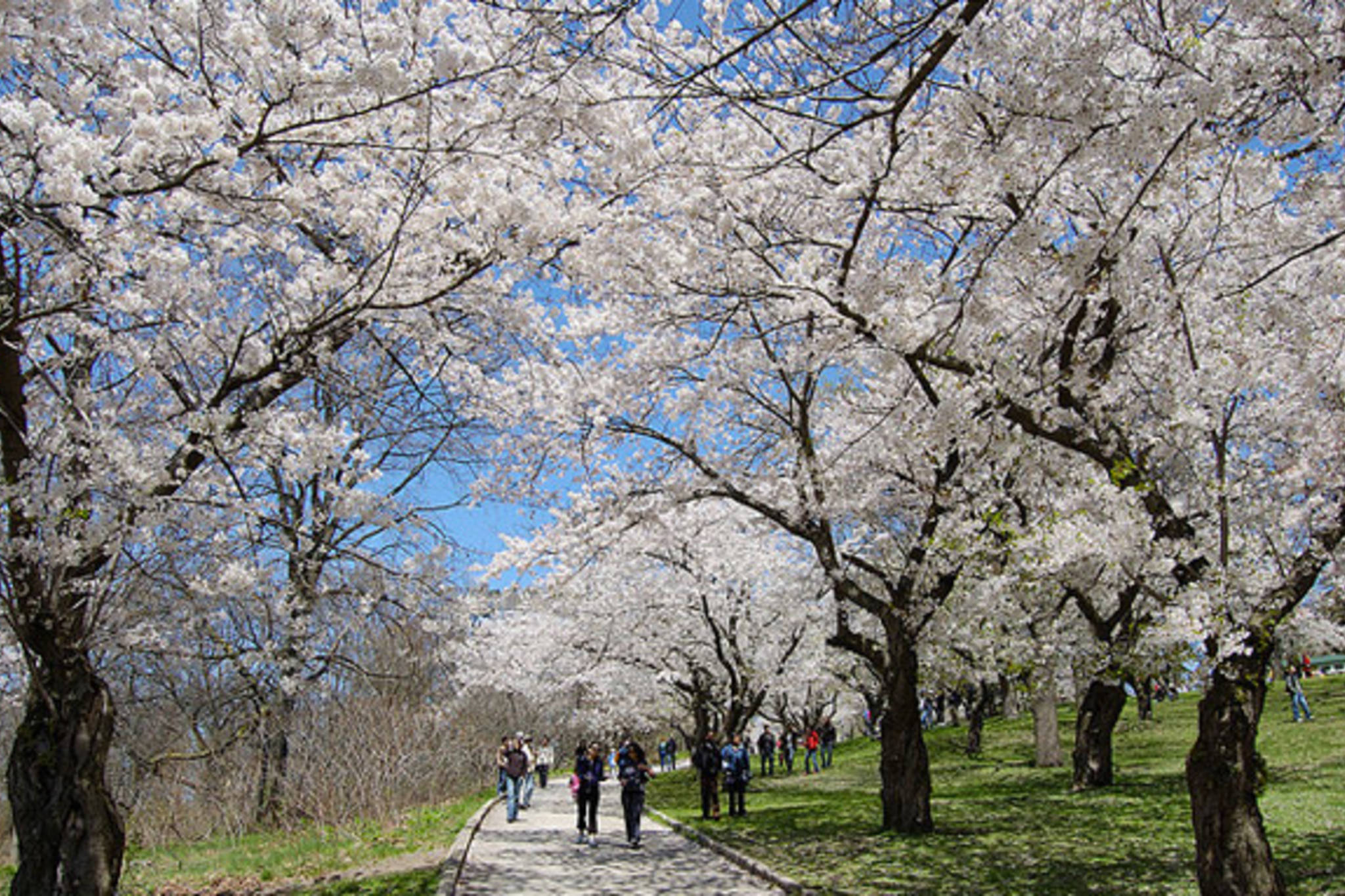 Obtener un sabor de la naturaleza sabrosa en Canadá es magnífico y variado High Park. Los 399 acres de tierra ofrecen a los visitantes una experiencia única que sólo la naturaleza podría proporcionar. Senderos, estanques, animales y tenis son sólo un puñado de las actividades que le esperan en High Park.
Toronto Waterfront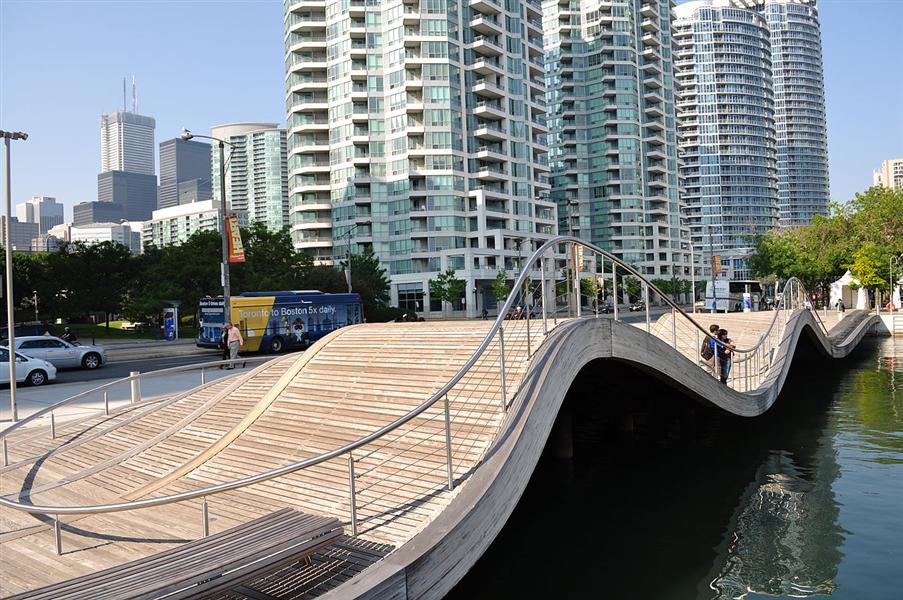 Canadá nunca deja de dejar un visitante atónito y sorprendido. La ciudad verde y limpia de Toronto es básicamente un parque gigante con una ciudad dentro. Las vistas panorámicas de izquierda a derecha son sólo una parte de la vida de Toronto, pero la zona ribereña de Toronto es donde la ciudad y la naturaleza se fusionan para formar uno de los frentes de agua más largos del mundo.
Jardines de Edwards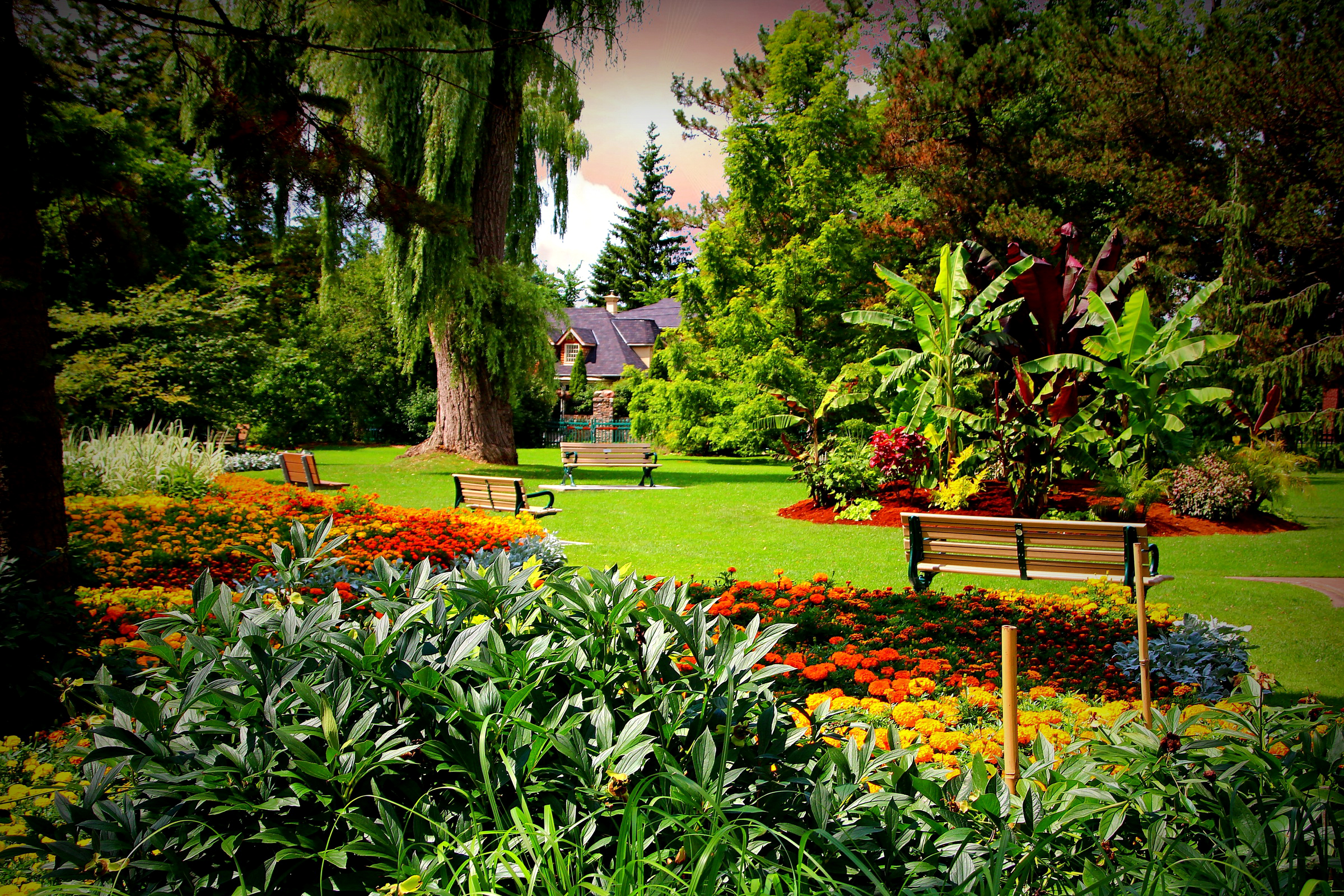 Edwards Gardens es realmente muchos jardines en uno. Si su interés está en flores grandes, hermosas, las hierbas que usted puede crecer, las plantas nativas, o los céspedes perfectamente cuidados, los jardines de Edwards son un convite para los ojos.
Ayuntamiento Viejo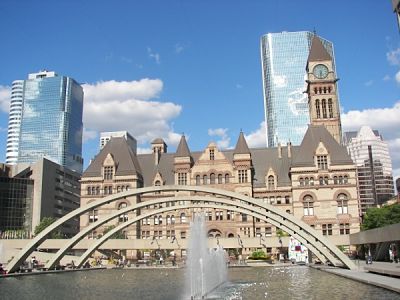 Antiguo Ayuntamiento tiene más de un siglo de antigüedad, y fue amenazado con la demolición antes de que un grupo de activistas llegó y salvó el día. Ahora el casco antiguo de la ciudad es un sitio histórico nacional de Canadá y puede ser visto por cualquier persona que quiera comprobar hacia fuera el diseño magnífico del edificio y aprender una cierta historia de Toronto a lo largo del camino.


Mario MoraTaya Nosotros le ayudaremos a tener tranquilidad y un mejor futuro para usted y su familia. Libérese de las deudas Visita www.mariomorataya.com

TORONTO

3200 Dufferin Street. Suite 307
Toronto, ON M6A 3B2
Phone: 647-343-3500
Fax: 647-343-0904
Email: info@debtfighters.ca


Winter Hours: Monday-Thursday: 10:00am–6:00pm Friday: 10:00am–2:00pm Saturday: by appointment only
Summer Hours: Monday–Thursday:10:00am-6:00pmFriday: 10:00am–Noon
HAMILTON

Office Manager: Yaimi Martinez
Phone: 905-521-0904
Email: yaimi@debtfighters.ca
Office Hours: By appointment only.
KBuena Radio es la emisora oficial de los Latinos en Toronto, con una programación 100 % Urbana & tropical, dirigida a toda la comunidad latina, especialmente a los que gustan de estos géneros; Merengue, Bachata, Salsa, Dembow, Reggaeton y más.
Contact us
1381 A Wilson Av
Toronto, ON Canada M3M 1H7

Cabina:+1 416 824-3363
Mobile: +1 416 824 8995
Trabajos En Toronto Canada

Nicky Jam Concierto En Toronto Canada 2015
Romeo Santos En Toronto Canada Miercoles 10 Junio 2015
Radios Emisoras Latinas En Toronto Canada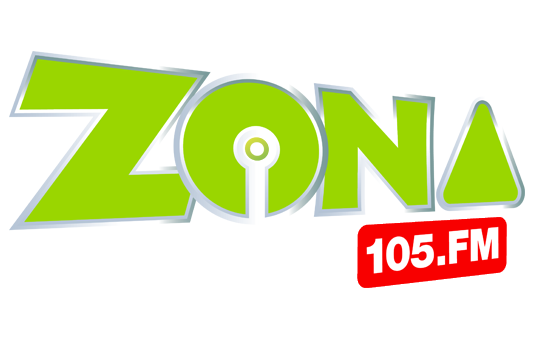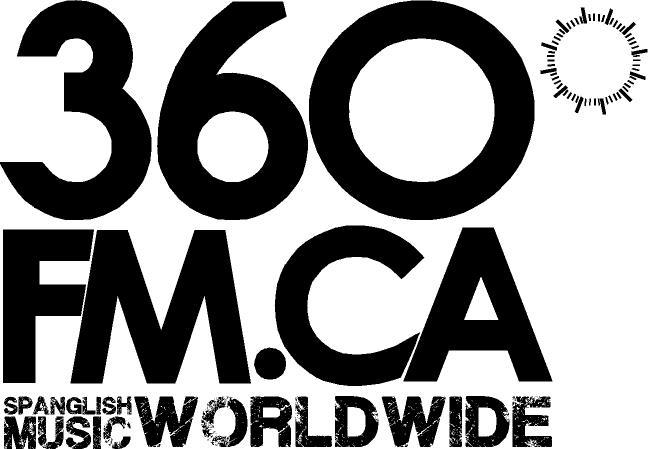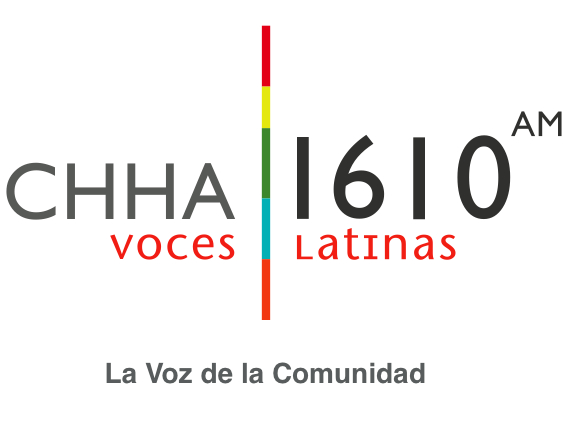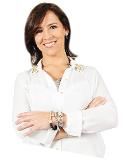 Carmenza Salazar es una especialista en el sector financiero, respaldada por la compañía Sun Life Financial. Carmenza compartirá en este blog información actualizada sobre temas de actualidad que usted necesita saber sobre protección, plan de retiro, educación para los hijos, salud.
(905) 415-1426

Address 3100 steeles avenue east - suite 500Markham, ON, Canada L3R8T3
Recomienda esta pagina a un amigo Visitas

Copyright © 2008 al Presente EnTorontoCanada.com Inc. All Rights Reserved By http://www.EnTorontoCanada.com