www.360FM. ca La nueva radio Latina

en Toronto y para el Mundo.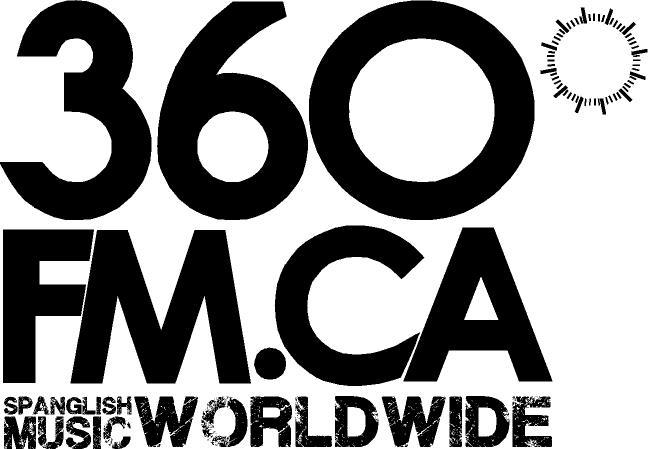 Una nueva estación de radio online hace su aparición. www.360FM.ca es la reciente emisora que transmite desde Toronto para el mundo; mostrando una combinación de la música y los ritmos hispanos como la salsa, cumbia, bachata, pop, rock, merengue, reaggeton, en una fusión con el inglés y viceversa, buscando atraer y deleitar a ambos públicos.
Este proyecto ha sido iniciado por 4 personas jóvenes visionarios que buscan ser parte del multiculturalismo dentro del ambiente hispano-Canadiense, por lo que decidieron contar con la producción y locución de una personalidad con credibilidad como lo es Keiter Feliz.
Entre sus filas cuenta con Joyce Padilla en el área de Marketing y Branding; José Manuel Reyes en el campo de desarrollo de Tecnología y Diana Feliz encargada de Relaciones Públicas.
Por medio de su frase, "ITS COOL TO HAVE AN ACCENT" el equipo desea mandar un mensaje de orgullo latino para toda la comunidad.
Esta emisora tiene entre sus principales objetivos la difusión de la música y cultura hispana con criterio social, estando involucrada y comprometida con nuestra comunidad.
Entre sus principales programas se encuentra "Buenos Días Canadá" a cargo de Keiter Feliz, quien con su particular 'spanglish' informa sobre todos los acontecimientos relevantes de Toronto y Canada, todos los días de 7am-10am y de 10am-12pm, Diana Feliz hará lo propio en Inglés.
Ya puedes disfrutar una agradable experiencia online las 24 horas en 360FM.ca, Spanglish Music World Wide from Toronto to the whole entire MUNDO!!
Para escchar la radio on-line ir a www.360FM.ca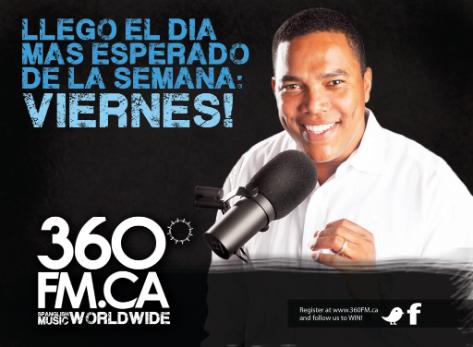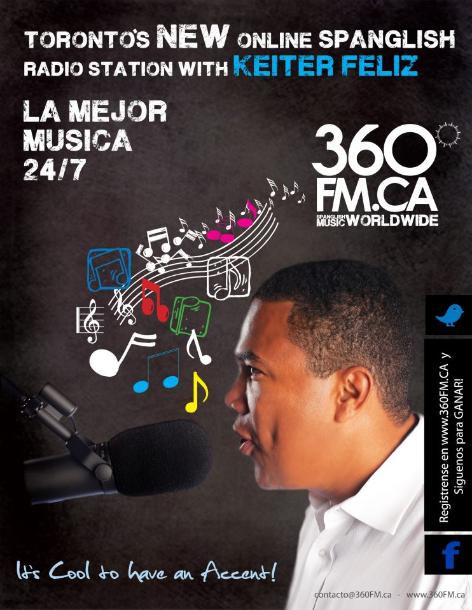 Recomienda esta pagina a un amigo Visitas

Copyright © 2008 / 2013 EnToronto.com Inc. All Rights Reserved By http://www.EnTorontoCanada.com