Romeo Santos En Toronto Canada
Miércoles 10 de Junio, 2015
Puertas abren: 6:00 pm
Show inicia: 8:00 pm
Molson Canadian Amphitheatre
909 Lake Shore Boulevard West
Toronto, ON M6K 3L3
Boletos a la venta desde el 13 de Febrero 2015 a las 12:00 pm
Romeo Santos, el rey de la Bachata llega a Canadá en un único concierto, como parte de su 'Tour Mundial Vol. 2'.
'Vol.2 Tour' ha mantenido ocupado a Romeo Santos desde principios del 2014, convirtiéndose en el tour más visto y exitoso.
Más información
(647) 344 - 4222
ROMEO SANTOS - TICKET PRICES
VIP 1: $175.75
VIP 2: $148.25
GOLD: $122.00
SILVER: $107.50
BRONZE: $97.25
GENERAL ADMISSION: $67.75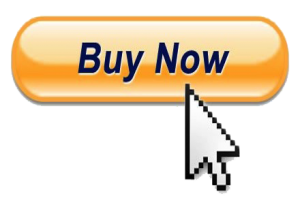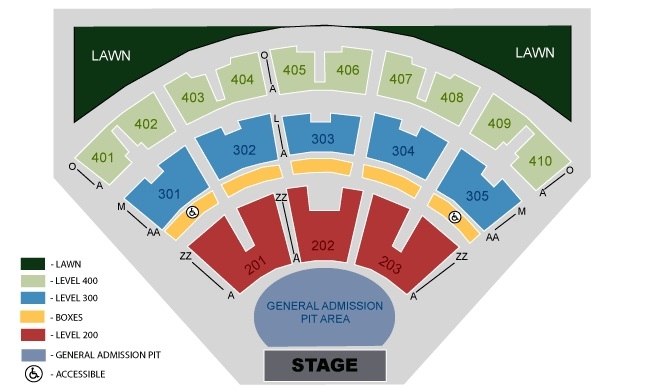 Toronto: La súper estrella de la música latina Romeo Santos confirmó su esperada venida a Canadá como parte de su 'Tour Mundial Vol.2'. El Rey De La Bachata completó la primera parte de su gira haciendo historia en el estadio de los NY YANKEES al agotar dos noches consecutivas, siendo nombrado por la revista Rollingstone como uno de los tours más calientes del 2014 y entre los mejores conciertos por el NY Times.
'Vol.2 Tour' ha mantenido ocupado a Romeo Santos desde principios del 2014, convirtiéndose en el tour más visto y exitoso. Logrando hacer 5 estadios en Buenos Aires, 5 Arena Movistar en Santiago de Chile, 3 Auditorios Nacional en el DF, entre otras grandes arenas en el mundo y sus éxitos no acaban ahí, al contrario, sigue batiendo récords a donde sea que va, como el más reciente en su país República Dominicana donde más de 60 mil personas fueron testigos de una impresionante puesta hecha a 360 grados en el Estadio Olímpico de Santo Domingo.
Esta vez regresa a los Estados Unidos y visita Canadá por primera vez para presentarse en nuevas ciudades como: Anaheim, Laredo ,Mc Callen, Connecticut y en Toronto el próximo 10 de junio, concierto al cual se esperan que lleguen miles de fanáticos de todos el país.
Romeo Santos cuenta con 9 nominaciones a los 'Premio Lo Nuestro 2015' y Formula Vol.2 mantiene el liderazgo como el álbum latino más vendido.
El único recital que Romeo Santos dará en Canadá como parte de su VOL.2 TOUR será en la prestigiosa y espectacular sala de conciertos Molson Canadian Amphitheatre, recinto que solo ha visto pasar por su escenario a las máximas estrellas de la música a nivel mundial; tales como Metallica, Foo Fighters, Drake, Britney Spears, Radiohead, Oasis, Pearl Jam, Eminem, Beyonce, Spice Girls, entre otros.
El concierto en Toronto, es una producción en conjunto de Henry Cárdenas CMN, empresa líder de espectáculos en USA y Jorge Eduardo Pérez JEP Conciertos, líder en producciones artísticas del mercado Canadiense. Los tickets salen a la venta el Viernes 13 de Febrero 2015 a las 12:00 PM por www.ticketmaster.ca
Para más info:
Tel: 647-344-4222
web: www.jepagency.com / www.cmnevents.com
Romeo Santos will be performing at the Molson Canadian Amphitheatre at 909 Lake Shore Blvd. W, Toronto, Ontario. Next performance is on June 10, 2015. Doors typically open two hours before showtime - subject to change so please clarify before heading to the venue.

Romeo Santos is one of the better known artists in today's Latin scene, captivating audiences worldwide with his take on the genre.

Latin music describes many different styles, with the term 'Latin' referring more to the geographical origins of the genre rather than the instruments used or its predominant sounds. Latin music encompasses a number of genres found in Latin American including merengue, salsa and tango. With these regional genres, artists have combined more modern styles such as rock, pop and jazz to appeal to audiences outside Latin America and garner commercial success. Salsa and Reggaeton are just two examples of Latin music that have reached the masses and brought the genre to the world stage. Popular Latin artists over the years have included Julio Iglesias and Marc Anthony.
Romeo Santos
Vocalista
Anthony Santos, conocido artísticamente como Romeo Santos, es un cantautor estadounidense. Fue el líder, vocalista y principal compositor de la agrupación de bachata Aventura.
Fecha de nacimiento: 21 de julio de 1981 (edad 33), Bronx, Nueva York, Estados Unidos
Recibir novedades sobre Romeo Santos
Canciones
Eres mia
2014

Formula, Vol. 2
Propuesta indecente
2014

Formula, Vol. 2
Cancioncitas de amor
2014

Formula, Vol. 2
Odio
2014

Formula, Vol. 2
Hilito
2014

Formula, Vol. 2
Yo tambien
2014

Formula, Vol. 2
Llévame Contigo
2011

Formula, Vol. 1
No tiene la culpa
2014

Formula, Vol. 2
7 dias
2014

Formula, Vol. 2
Amigo
2014

Formula, Vol. 2
Inocente
2014

Formula, Vol. 2
Que se mueran
2011

Formula, Vol. 1
La Diabla
2011

Formula, Vol. 1
La bella y la bestia
2011

Formula, Vol. 1
Debate de 4
1997

Sobrinhos do Ataide, Volume 1
Vale la pena el placer
2012

The king stays king: sold out at Madison Square Garden
Si yo muero
2014

Formula, Vol. 2
Promise
2011

Formula, Vol. 1
You
2011

Formula, Vol. 1
Soberbio
2011

Formula, Vol. 1
Fui a Jamaica
2014

Formula, Vol. 2
Mami
2014

Formula, Vol. 2
Rival
2011

Formula, Vol. 1
Necio
2014

Formula, Vol. 2
Mi Santa
2011

Formula, Vol. 1
Malevo
2012

The king stays king: sold out at Madison Square Garden
Obra maestra
2014

Formula, Vol. 2
No, No, No
2006

El sexto sentido Re+Loaded
All Aboard
2011

Formula, Vol. 1
Intro

2011

Formula, Vol. 1
Su veneno
2012

The king stays king: sold out at Madison Square Garden
Medley: La película / Enséñame a olvidar / Todavía me amas
2012
The king stays king: sold out at Madison Square Garden